Cul-de-Sac's music is based on improvisation, elements of free improvised music, free jazz, noise avant rock, electronica and contemporary music. Sometimes it is structured and very often it is completely improvised.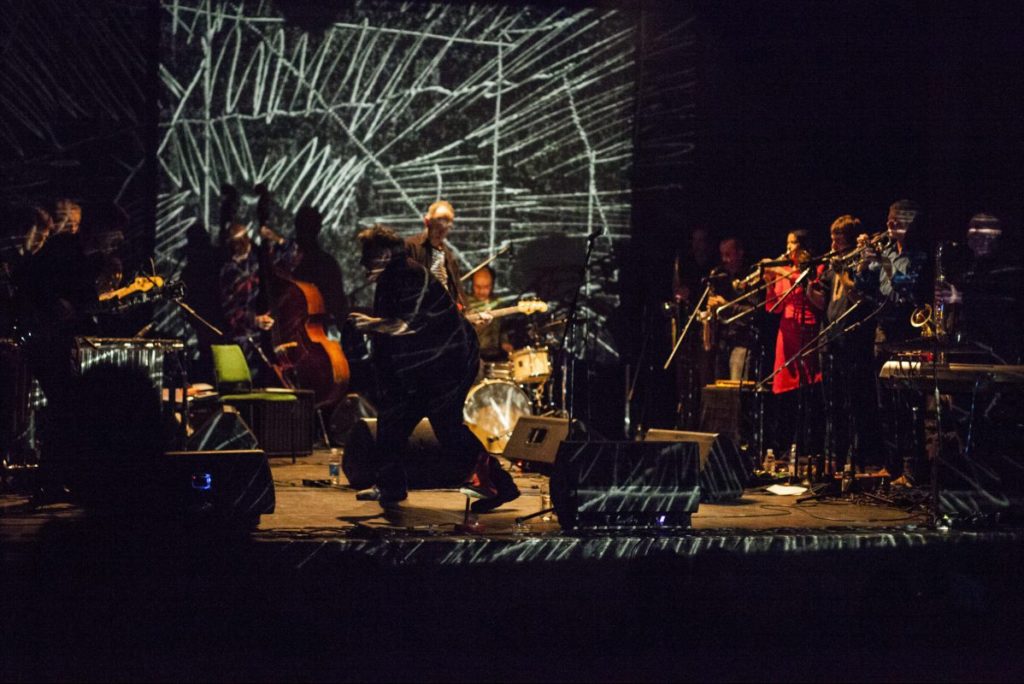 Cul-de-Sac was formed by Dragan Pajić – Pajo (el. guitar, effects) and Damir Prica Kafka – Capri (reeds, keyboard) in 1986 in Zagreb. The first line up included Predrag Dubravčić (drums) and Nino Markovac (bass). From 1987 to 1991 the group was joined by Igor Pavlica (trumpet), Neven Jurić – Nenchi (f. horn), Mario Barišin – Bara (bass), Ivan Marušić – Klif (drums), Darko Rundek (bass, effects) and Nikola Santro (trombone). Visual artists Nicole Hewitt and a little later Nikola Vincelj – Jinks worked with Cul-de-Sac, Hewitt producing posters and tape covers, and Jinks creating slides, posters, tape and CD covers.
During that period Cul-de-Sac published few audio cassete tapes and made the soundtracks for Nicole Hewitt's films "Herman's Burden" and "Notes of continuity", and for two of Boris Matas' films "Mr. Elliott trip" and "Transplanta"; as well as collaborating on projects with D.B Indoš House of Extreme Music and the contemporary dance group Gesta.
Cul-de-Sac performed concerts in Zagreb, Belgrade, Ljubljana, Copenhagen and Berlin. The last performance of the original line up took place in June 1991 on the balcony of the skyscraper on the main square in Zagreb. A few months later war broke out in the former Yugoslavia.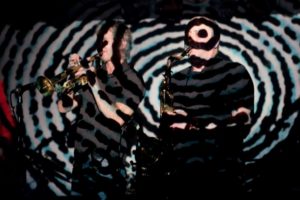 From 1993 to 2000 Cul-de-Sac worked in Amsterdam and played in a formation of duo or trio with Ivan Marušić – Klif (drums), and Andreja Košavić (vocals, trumpet), as well collaborating with Nikola VIncelj – Jinks who created posters and covers for CDs and slide shows for the gigs. At this time Cul-de-Sac became part of the improvised and experimental music scene in Amsterdam and played in clubs and venues like :"OCCII", "Villa Omval", "Dijk Theater", "Gallery W 139", "Vrij media cafe", "Entrepotdok", "Zaal 100" and in the squat "Tacheles" in Berlin (1993).
After his return to Zagreb in 2000, Pajo and the long term members of the group got together with a younger generation of musicians and Cul-de-Sac evolved into a large collective Cul-de-Sac Accelerated Evolution Orchestra, including sometimes up to 20 musicians. In recent years the Orchestra has performed at the No Jazz festival Žedno uho and the festival of Contemporary music Showroom of Contemporary Sound in Zagreb, as well as performing in Austria (Klagenfurt), Bosnia (Sarajevo Winter Festival), Macedonia (Prilep Jazz Weekend 2015 and Gevgelija Bosh Festival) and Serbia (31st Belgrade Jazz Festival).
Dragan Pajić – Pajo died on the 23rd of February 2014. Pajo was one of the first improvising musicians in the region. His musical influence on the experimental and improvised music scene is great, and he has left behind himself a large musical legacy.
Cul-de-Sac Accelerated Evolution Orchestra has continued playing after Pajo's early demise as nonet.
Musicians and members of the Cul-de-Sac Accelerated Evolution Orchestra:
Franjo Glušac (el. guitar, effects)
Neven Jurić – Nenchi (f. horn)
Andreja Kurelec Košavić (vocals, trumpet)
Miro Manojlović (vibraphone, xylophone, percussions)
Ivan Marincel (trombone)
Igor Pavlica (trumpet)
Damir Prica Kafka – Capri (saxes, keyboards)
Darko Rundek (bass, effects)
Bruno Vorberger (drums, percussions)
Nikola Vincelj – Jinks (visual artist)
---
Musicians and artists who occasionally perform and collaborate with the group:
Mario Barišin (bass)
Sven Buić (double bass)
Snježana Gallo (vocal)
Miodrag Krencer (performer, vocal)
Višeslav Laboš (electronics)
Štef Mali (drums)
Ivan Marusić – Klif (drums)
Tena Novak (violine)
Luka Peršić (alt, sopran sax, flute)
Vedran Peternel (electronics, live sampling, mixing)
Nikola Santro (trombone)
Andrija Santro (keyboard)
Matija Santro (percussions)
Jerko Valdevit (tenor sax, clarinet)